About Us
American Multimodal International Deliveries - AMID Logistics, LLC, was founded in 2007. AMID Logistics is a licensed and bonded OTI - Ocean Transportation Intermediary, U.S. Freight Forwarder. At our office in Northeast Philadelphia, PA, we manage international sea freight shipping virtually from any place in the United States to most countries in the world. Our primary business is shipping from the U.S. freight LCL. LCL freight means international deliveries of cargo in boxes, crates, or stacked on pallets. Please read what our customers say about us.
With our online freight calculator integrated into the website, international transportation of relatively large cargo has become easier and more affordable. This real-time freight calculator is available 24/7. It provides free cost estimations on shipping goods from the U.S. overseas for different scenarios in your particular circumstances. You may want to watch this three minutes video on YouTube about how it works.
The online freight calculator perfectly works for shipping from the USA commercial cargo, e-commerce, and moving personal belongings from the U.S. overseas.
No matter what country in the world you are in. With the online freight calculator, you can manage relatively sizeable international cargo deliveries at the convenience of your office or home. The new version of the online calculator at OceanFreightUSA.com, designed for viewing on mobile devices, should let you do that even on the go.
Having a price quote obtained in the online freight calculator, you can book an international shipment at a time of your convenience and receive our email with comprehensive shipping instructions within 24 business hours. Then, after submitting the necessary shipping documents online, your cargo is ready for international shipping.
We'll support your shipment till your shipping goods arrive in the destination country. You may want to read this step-by-step guide about how LCL freight works with us. The procedures are common in shipping LCL freight from the U.S. with any international cargo transportation company. However, this guide is adjusted for shipping goods overseas with our online freight calculator.
We'd sincerely appreciate any comments and suggestions. Please do not hesitate to contact us about our business or if you see any bugs, technical problems, or user interface inconveniences when working on our website.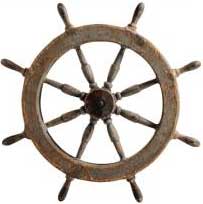 AFFILIATES and REFERRALS: If your business, in any way, relates to international cargo transportation from the USA, or you are online and don't mind making some extra cash in your pocket, then we're welcome you to consider our Affiliates and Referrals program. There is no special knowledge required - no significant efforts from your side. You will automatically make US$20 for each completed shipment referred by you.
PARTNERSHIP: As a U.S. OTI - a U.S. Ocean Freight Forwarder, we specialize in shipping sea freight LCL from the USA all over the world. We are proud of our long-term business relationship with well-known and reliable U.S. and foreign international cargo transportation companies. We are always open to new markets and business opportunities by establishing business connections with importers and exporters, freight forwarders, NVOCC, customs brokers, international moving companies, and third-party logistics (3PL) over the world. Please feel free to contact us with any inquiries, offers, and questions about shipping cargo from the USA by sea.
CLIENT TESTIMONIALS: AMID Logistics always welcomes customer reviews, client testimonials, feedback, and responses to our business. While shipping from the USA by utilizing our online freight calculator, we ask our customers to share their experience on shipping from the USA with us by submitting customer reviews, client testimonials, feedback, or responses in different ways. It helps us to improve our service and quality of customer support. After reading these customer reviews, we welcome you to contact us with your opinion and suggestions. Should you have any questions, please feel free to contact us.
At our office in Philadelphia, PA, we arrange and dispatch international freight going out of the U.S. virtually from any location in the United States of America.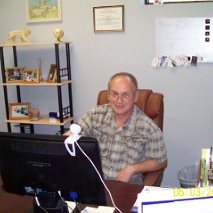 The international shipping dock in Savannah, GA. Quality cargo loading into sea freight containers for further shipping from the U.S. overseas.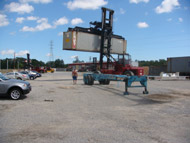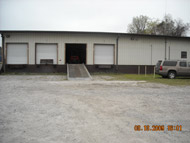 Question: What is a U.S. OTI - Ocean Transportation Intermediary?

According to the U.S. Code of Federal Regulations: An Ocean Transportation Intermediary is either an ocean Freight Forwarder or a non-vessel operating common carrier ("NVOCC"). An Ocean freight forwarder is an individual or company that dispatches shipments from the United States via common carriers and books or otherwise arranges space for those shipments on behalf of shippers. Ocean freight forwarders also prepare and process the documentation and perform related activities pertaining to those shipments. An NVOCC is a common carrier that holds itself out to the public to provide ocean transportation, issues its own house bills of lading or equivalent document, but does not operate the vessels by which ocean transportation is provided, and is a shipper in relation to the involved ocean common carrier.