American Multimodal International Deliveries - AMID Logistics, LLC that founded in 2007 in the State of Florida is an International Shipping Company - U.S. OTI, i.e., licensed and bonded U.S. Ocean Transportation Intermediary - U.S. Freight Forwarder. Currently, we operate the business from our office in Northeast Philadelphia, PA.
American Multimodal International Deliveries is also a leading edge provider of web-based Management System in the International cargo transportation on shipping from the USA cargo by sea. The System built around a real-time U.S. Sea freight Price Calculator. This international shipping real-time sea freight price calculator is FREE to use and available online 24/7 at www.InternationalShippingUSA.com
The online price calculator for shipping sea freight from the USA is a significant tool that makes managing of international cargo shipping from USA faster, easier and more cost-effective. Utilizing this tool, you improve control over shipping sea freight from the USA overseas and reduce expenses. Our on-site support can help you focus on your business and save you time and money in your international shipping activity.
With this international shipping Real-time Seafreight Price Calculator you have instant access to a vast of data related to:
International shipping from the USA of boxed, crated and/or palletized cargo (smaller international shipments. LCL sea freight service.)
International shipping from the USA of entire multimodal sea freight containers: 20', 40' and 40HC (FCL sea freight service.)
International shipping from the USA of cars and other types of motor vehicles in containers and RO-RO
Note: This new project http://www.InternationalShippingUSA.com is the next generation of our previous web-application at http://www.OceanFreightUSA.com. You may find the list of our projects in this link. We would appreciate any comments and suggestions related to our new project. Please do not hesitate to contact us if you find any bugs, technical problems or user interface inconveniences.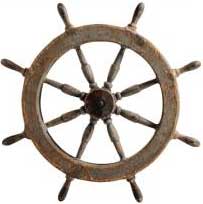 AFFILIATES and REFERRALS: If you are interested in a minimum of $20 per international sea freight shipment reference, then we created and continue developing our Affiliates and Referrals program that allows making additional income to enterprises that may be interesting of international shipping from the USA of sea freight in any way. Please refer to our Affiliates and Referrals program in this link.
PARTNERSHIP: As a U.S. Freight Forwarder specialized in shipping sea freight from the USA, we built and are continuously expanding our international shipping network with other international shipping companies worldwide. Besides serving direct exporters and importers, our international ocean freight services used by other international shipping companies, such as Freight Forwarders, NVOCC, Customs Brokers, International Moving Companies, Third-party Logistics (3PL), etc. from all over the world. We are always open to new markets and business opportunities related to international shipping from the USA. Please feel free to contact us with any inquiries, offers, requests, and questions related to our international shipping from the USA - OTI business.
Announcement: In March 2013 we launched a Beta version of online application Freight Calculator Creator that is targeted to professionals in the International Cargo Transportation Industry (Freight Forwarders, NVOCC, VOCC, 3rd party logistics, Customs brokers, etc) that are involved in shipping cargo from the USA overseas. With this application, international shipping companies can INSTANTLY build on-line freight calculators on shipping freight from the USA by uploading freight price matrix in simple Microsoft Excel files. Follow this link http://np.internationalshippingusa.com and develop your online freight calculator. The Beta version of the Freight Calculator Creator is FREE. Any comments and suggestions from professionals in the international shipping industry would be much appreciated.
Note: Even though this on-line Freight Calculator Creator initially targeted to international shipping companies that ship cargo from the USA, it can also be used to build online price calculators in any other purposes: to create an automated price list for a store; make an inventory list for a warehouse, etc.
CLIENT TESTIMONIALS: AMID Logistics welcomes customer reviews, client testimonials, feedback and responses to our business. While shipping from the USA utilizing our online freight calculator, we ask our customers to share their experience on shipping from the USA with us by submitting customer reviews, client testimonials, feedback or responses in different ways. It helps us to improve our service and quality of customers support. After reading these customer reviews, we welcome you to contact us with your opinion and suggestions as well.
Should you have any questions, please feel free to contact us.
Our daily work in our Palm Coast, FL office:
Arranging and dispatching of international freight shipping from the USA.
International shipping customer service support.
The dock in Savannah, GA. Quality cargo loading into sea freight containers: International shipping from the USA of general merchandise, personal goods, cars, motorcycles, etc.
Question: What is a U.S. OTI - Ocean Transportation Intermediary?

The answer, according to the U.S. Code of Federal Regulations: An Ocean Transportation Intermediary is either an ocean freight forwarder or a non-vessel operating common carrier ("NVOCC"). An Ocean freight forwarder is an individual or company that dispatches shipments from the United States via common carriers and books or otherwise arranges space for those shipments on behalf of shippers. Ocean freight forwarders also prepare and process the documentation and perform related activities pertaining to those shipments. An NVOCC is a common carrier that holds itself out to the public to provide ocean transportation, issues its own house bills of lading or equivalent document, but does not operate the vessels by which ocean transportation is provided, and is a shipper in relation to the involved ocean common carrier.